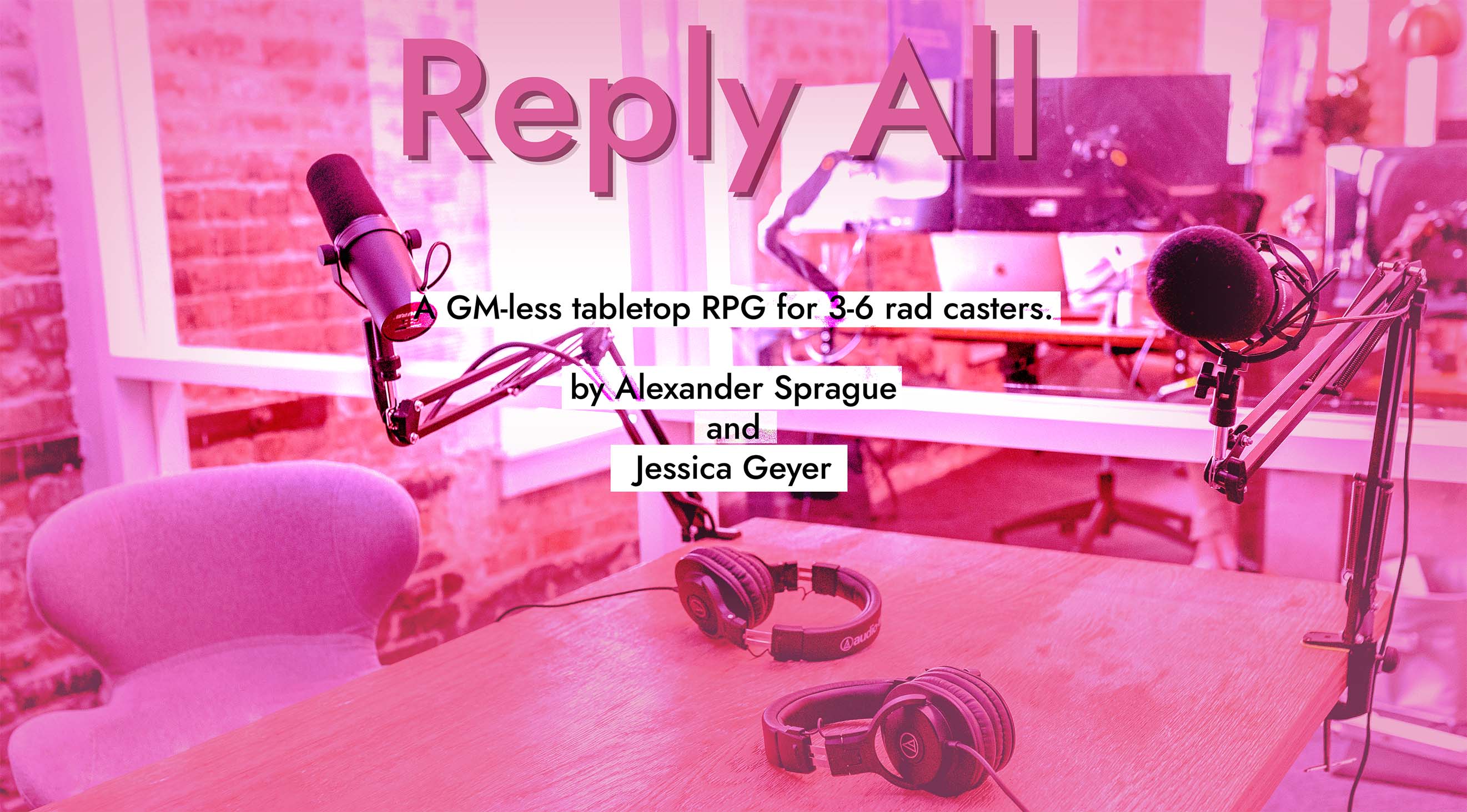 Reply All
Reply All is a narrative game for 3-6 players who want to make a podcast from an ivory tower. Today's topic is "some people are claiming that people may be drowning in the Sewage, Excrement, and Offal (SEO) our tower is dumping on them". Sounds fake to me! But it's up to you to find out!
This game was created in response to a dream we had where Andrew Divoff told us we had to make this, name it Reply All, and to not be scaredy cats. I'll tell you one thing, that man scares the shit out of me.
Reply All , is a pretty generic phrase. It's just a little button that lets a lot of people hear the things you say. Unfortunately it seems that when you google that term it is now very hard to find the origins. Instead all you get is some corporate branding filling the pages. It's strange that the original word is now so hard to find.
You'll see a lot of people beat both of us to the idea of using this phrase in a title. Anyhow I think all Reply All's can share space at the vaunted top of the ivory tower.

Any money paid for this game will go to Southern Poverty Law Center. I encourage you to download this game for free, share it in anyway you would like and instead donate to a group that is important to you.
Download
Click download now to get access to the following files: